11 October 2019 (Friday)
12:30pm - 2:15pm
Ballroom, Level 3, JW Marriott Hong Kong
Mr. Paul Chan, GBM, GBS, MH, JP
Financial Secretary, HKSAR Government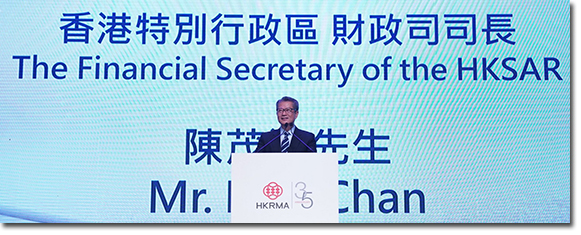 Under the escalating US and China trade disputes, the business environment is ever changing and more challenging.

On the occasion, Mr Chan will share his valuable insights on the latest economic outlook and the Government's strategy for the development of Hong Kong, and its implications to the retail industry.
Attending by some 200 prominent guests from the retail industry and business community, the AGM Luncheon has been a signature event for guests to build new connections and to learn the latest market information.
$1,250
$6,000
$11,500
$1,500
$7,200
$13,800
Tel: 2866 8311