2016
In joint effort with Hong Kong Productivity Council, HKRMA submitted a proposal on "Enhancing Technology Adoption to Uplift Competitiveness of Hong Kong Retail Industry" to the Government.
Three Ex-Co members were elected as members of 2016 Election Committee (Wholesale & Retail Subsector) for Chief Executive Election.
Supported Mr. Peter Shiu as newly elected Legislative Councillor representing Wholesale and Retail sector.
Fostered e-tailing and technology adoption through an expanded programme of business matching events, study tours, education and training activities.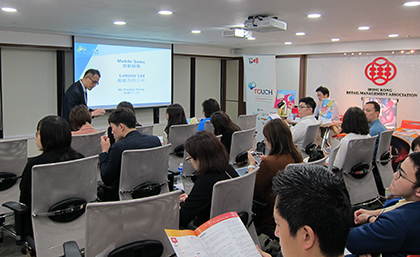 Mystery Shopper Programme celebrated its 20th anniversary and conferred special awards.